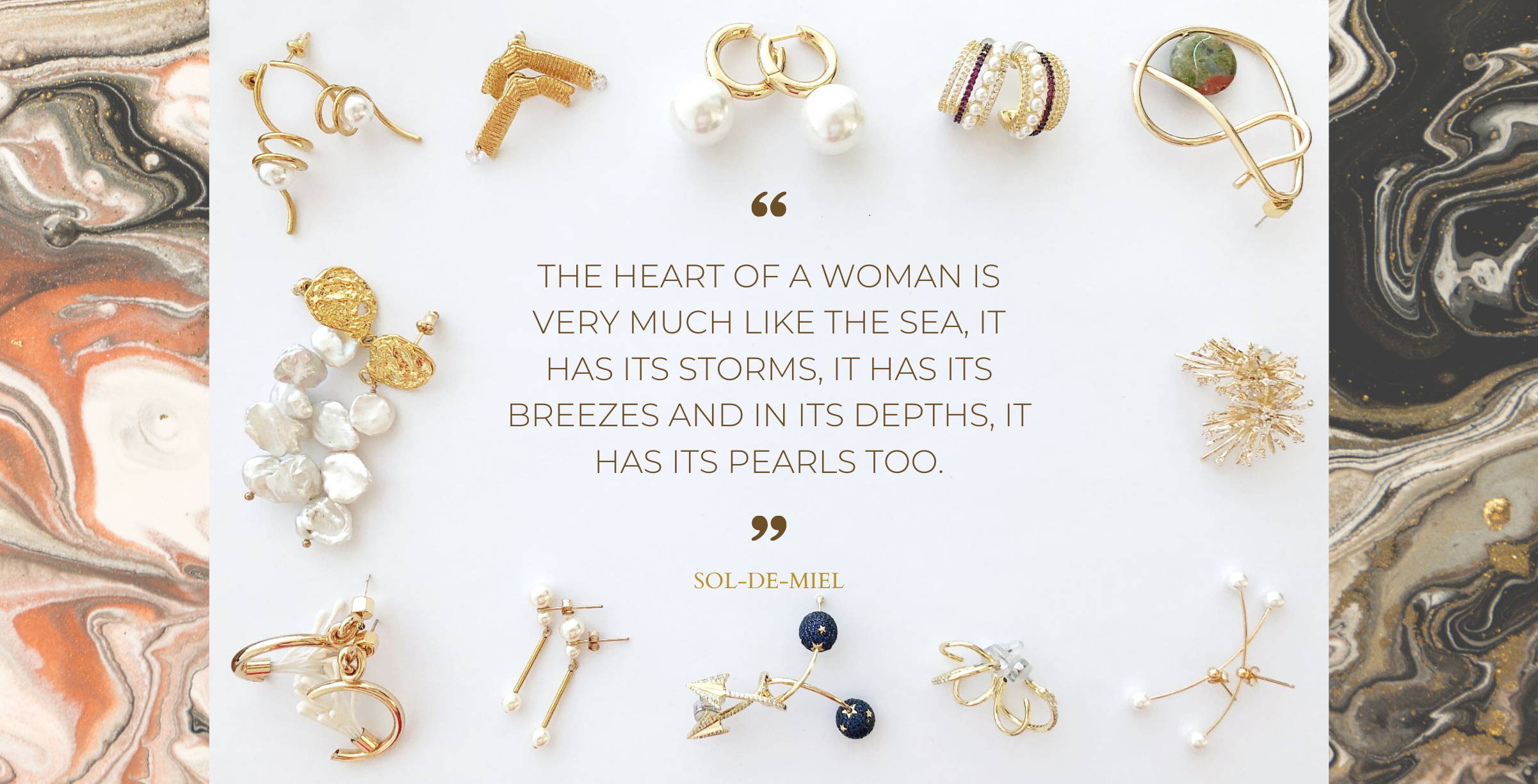 Free Shipping Over $99 ● 14 Days Return
15% Off + 200 Free Points on 1st order when signed up
---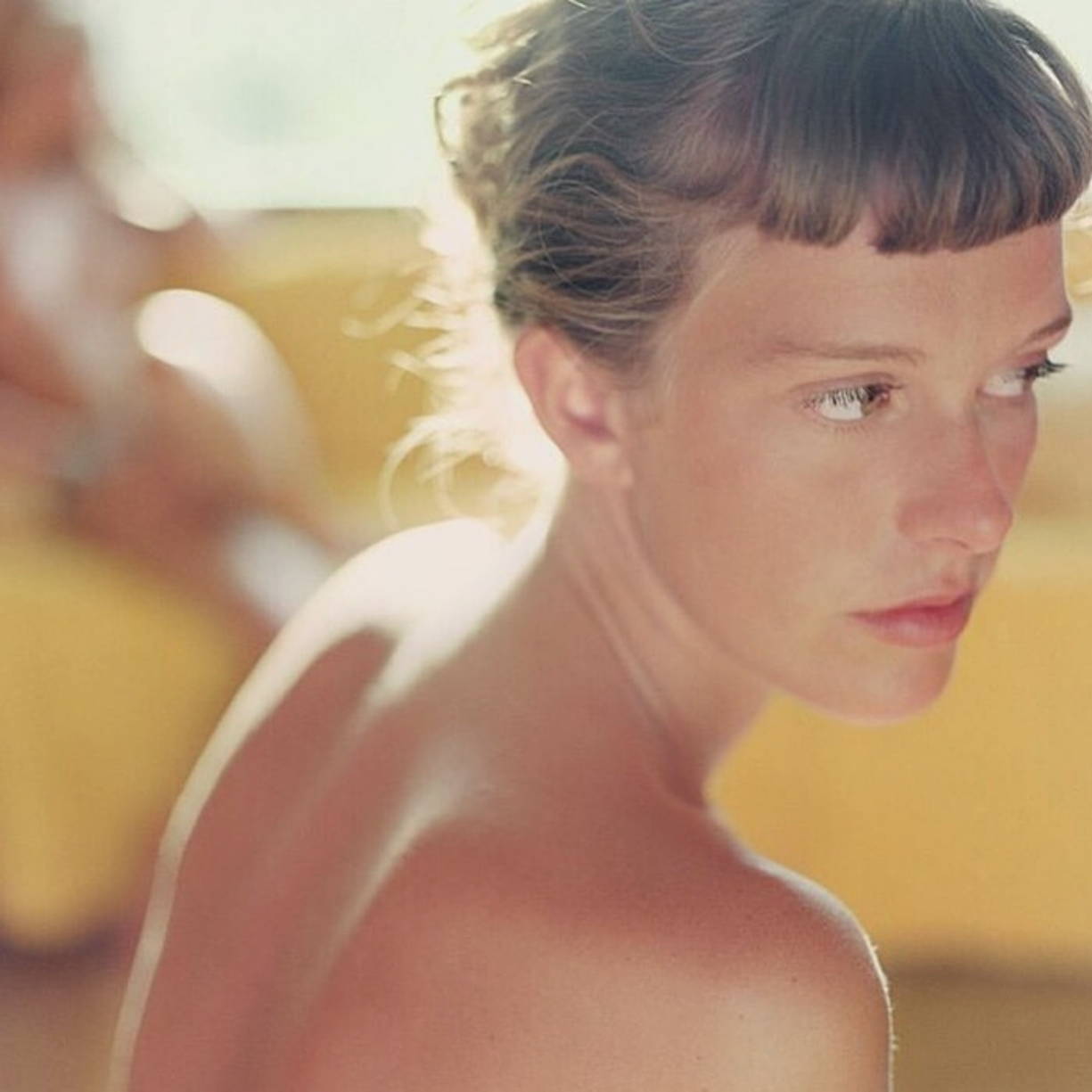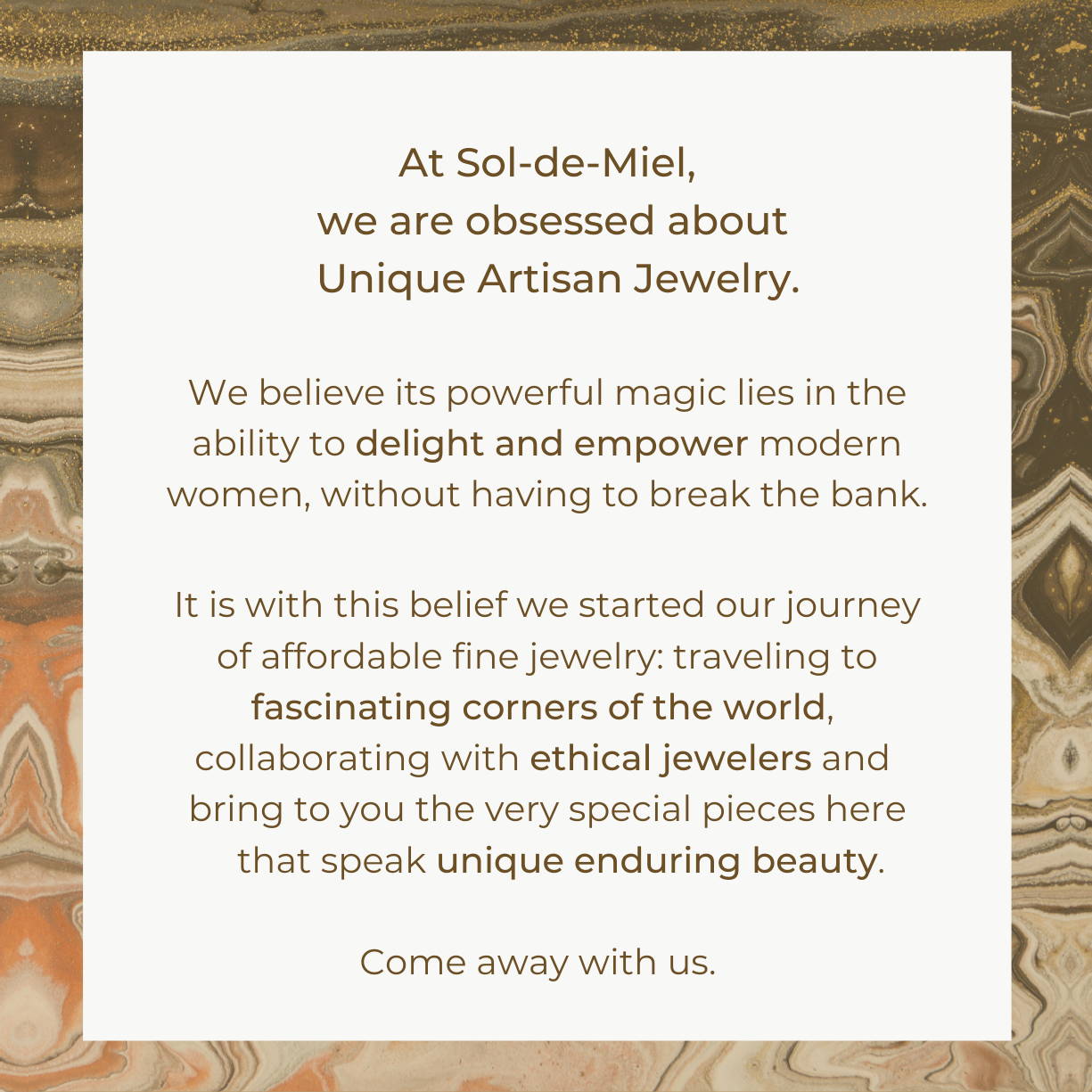 What Our Customers Are Saying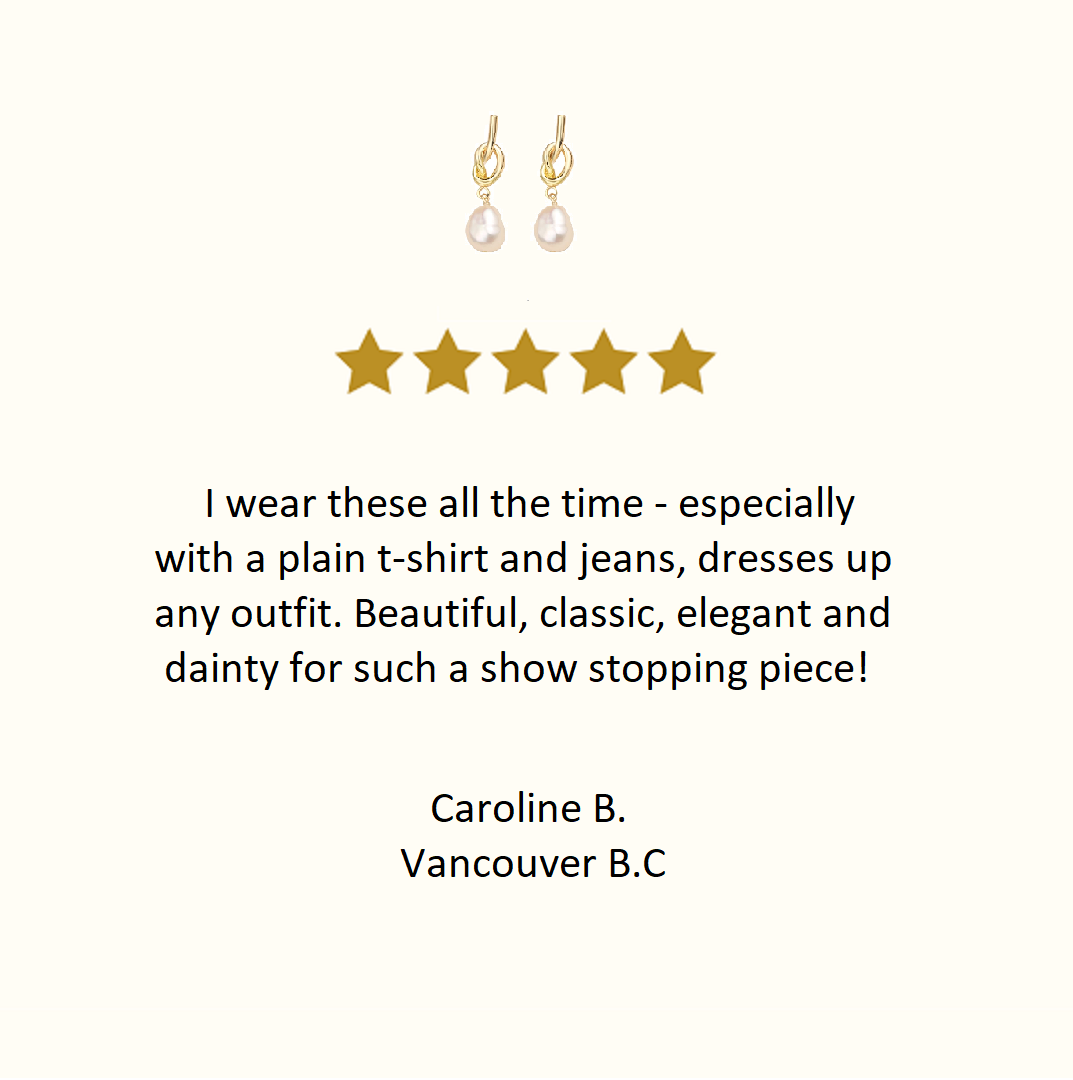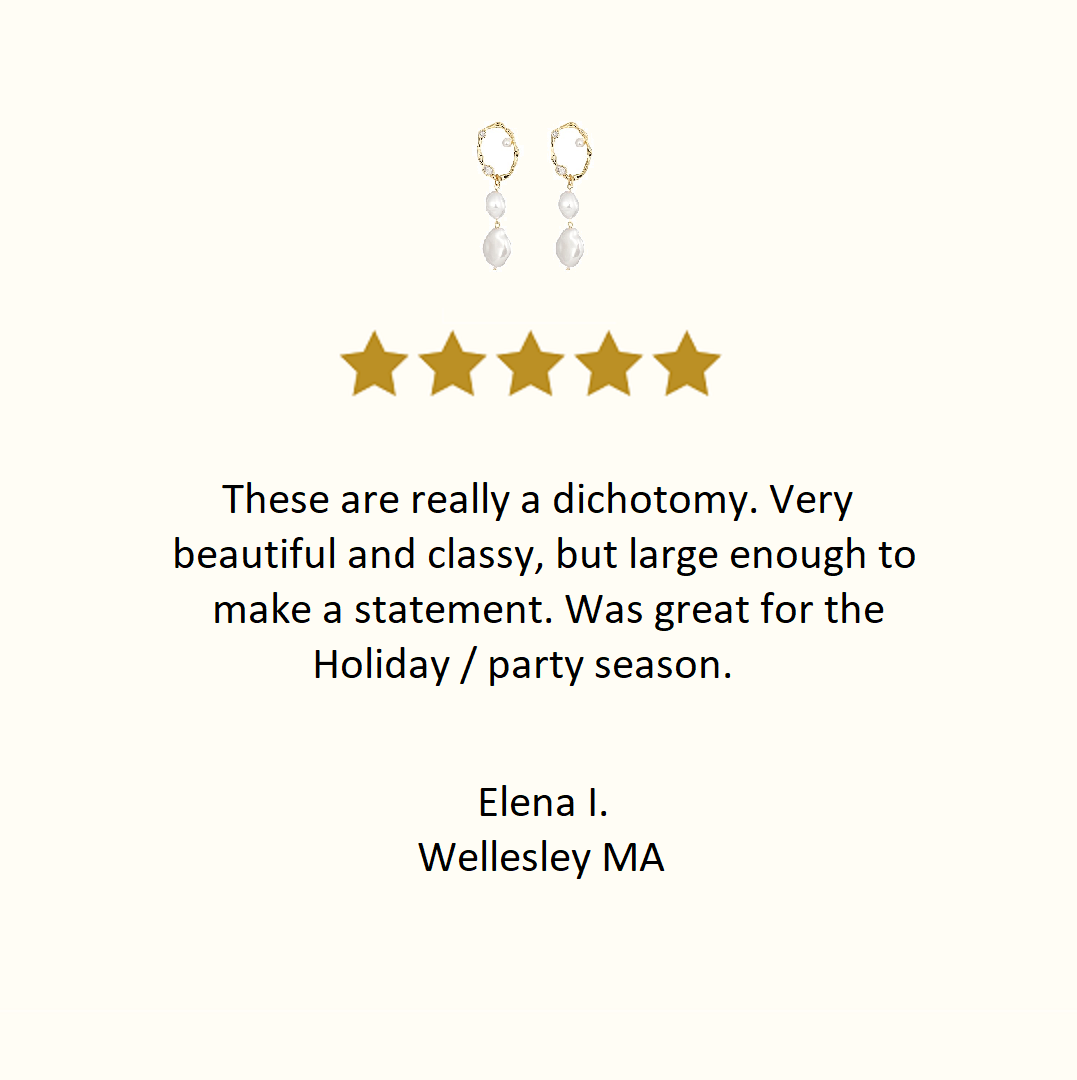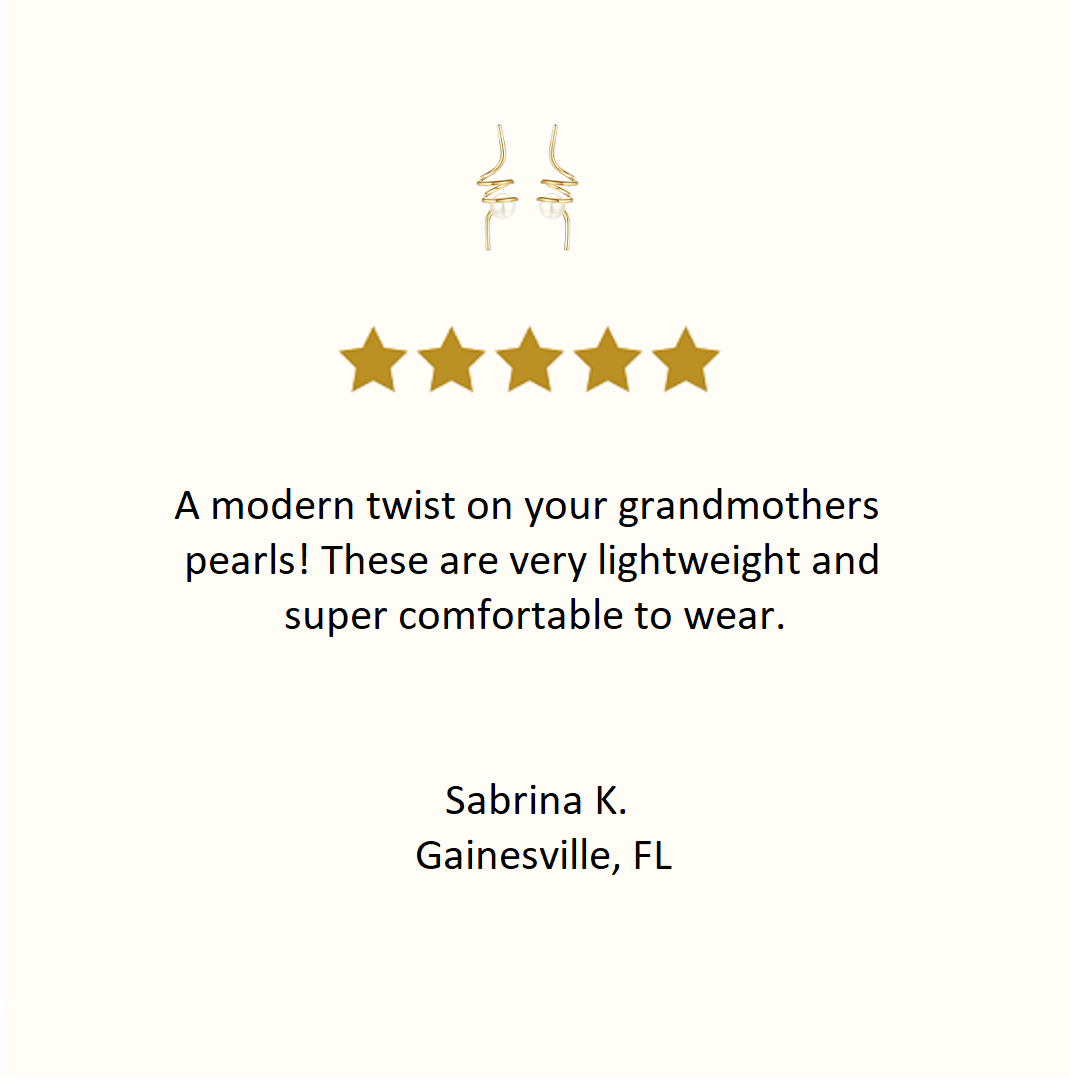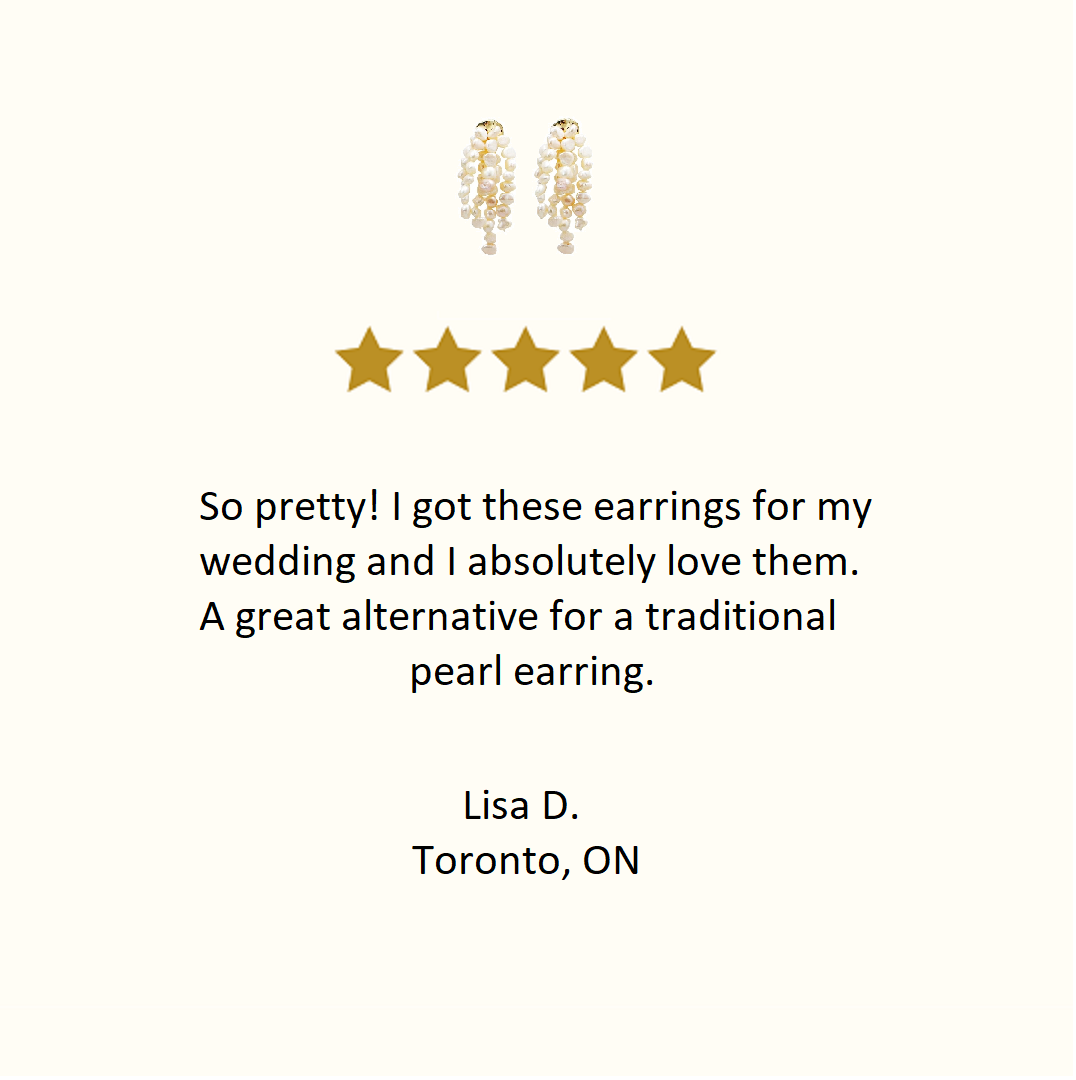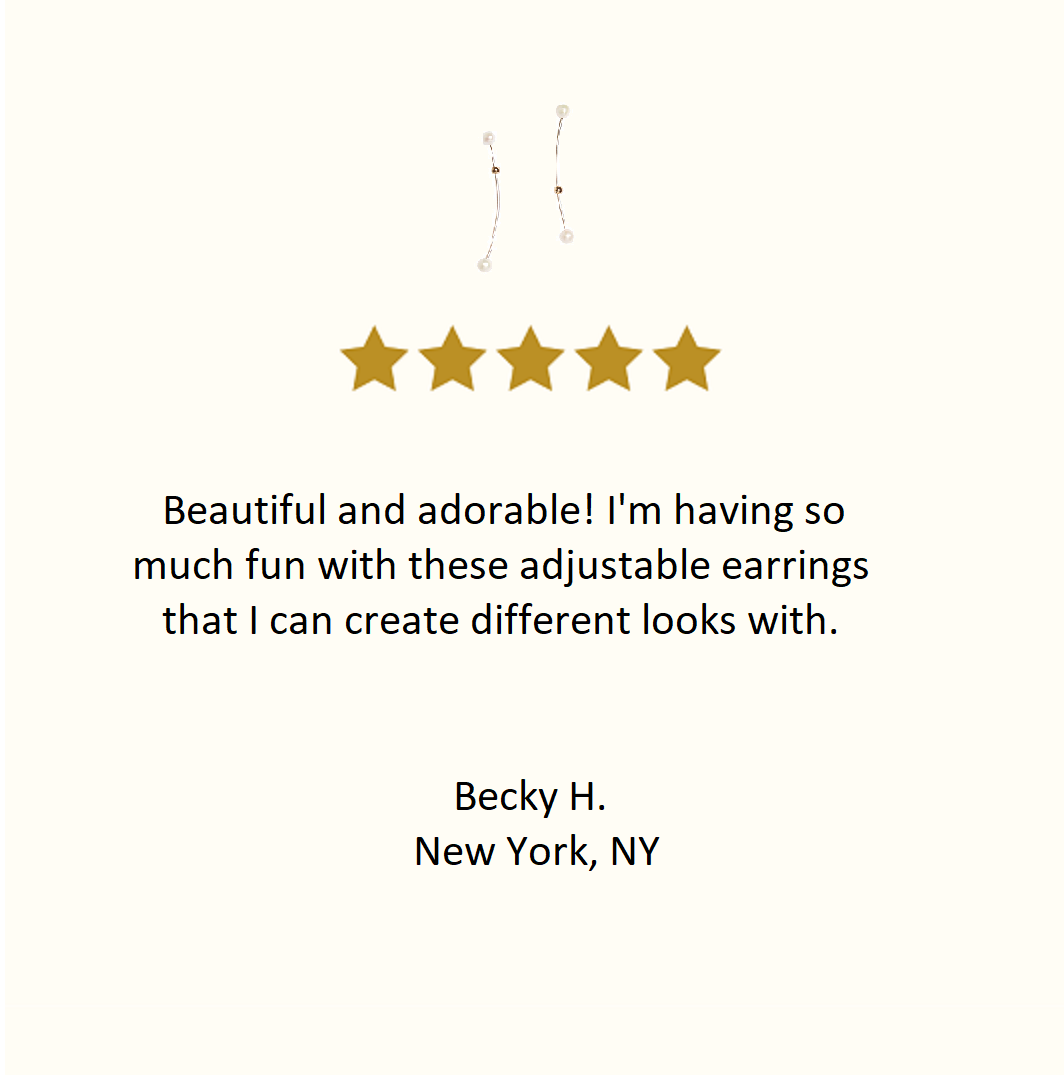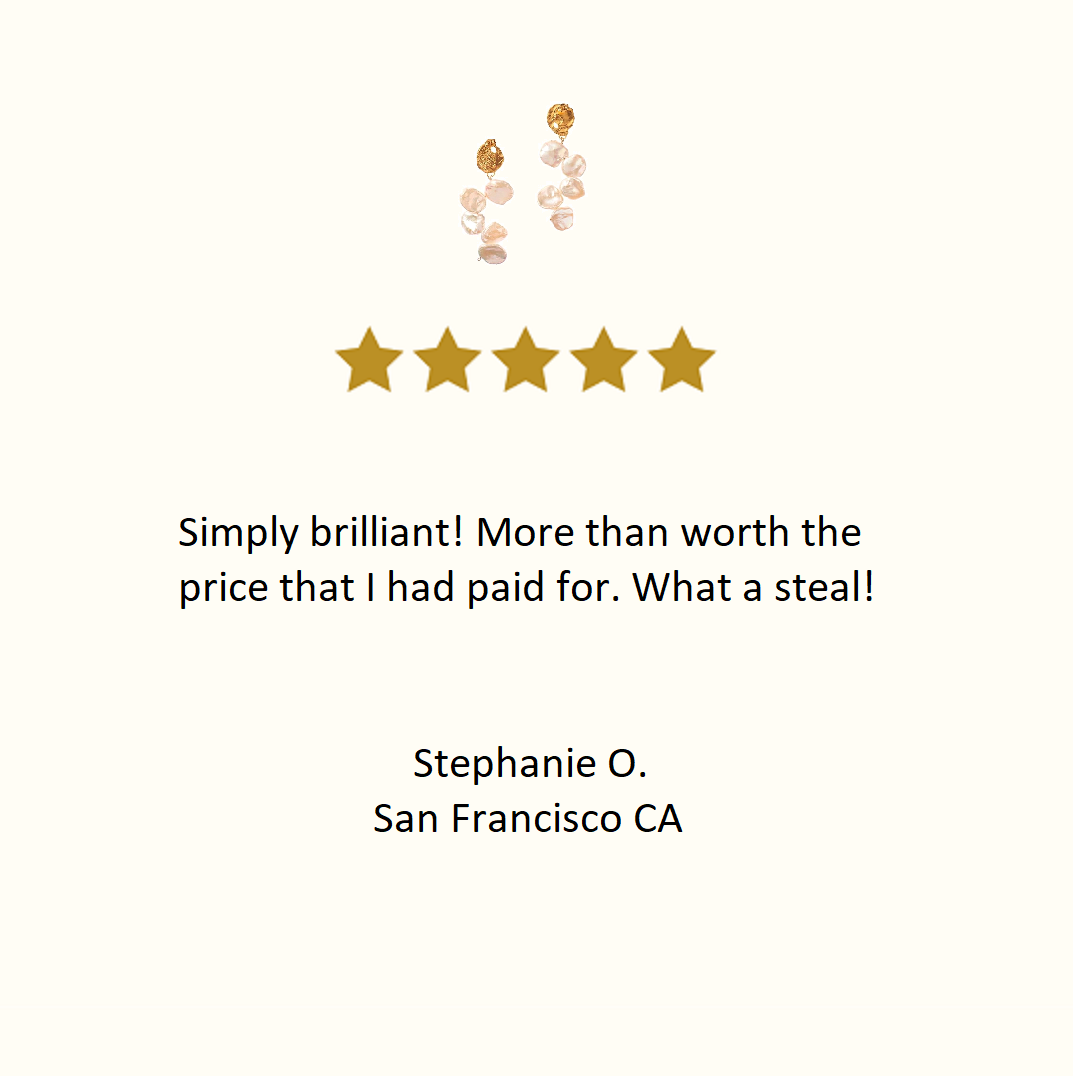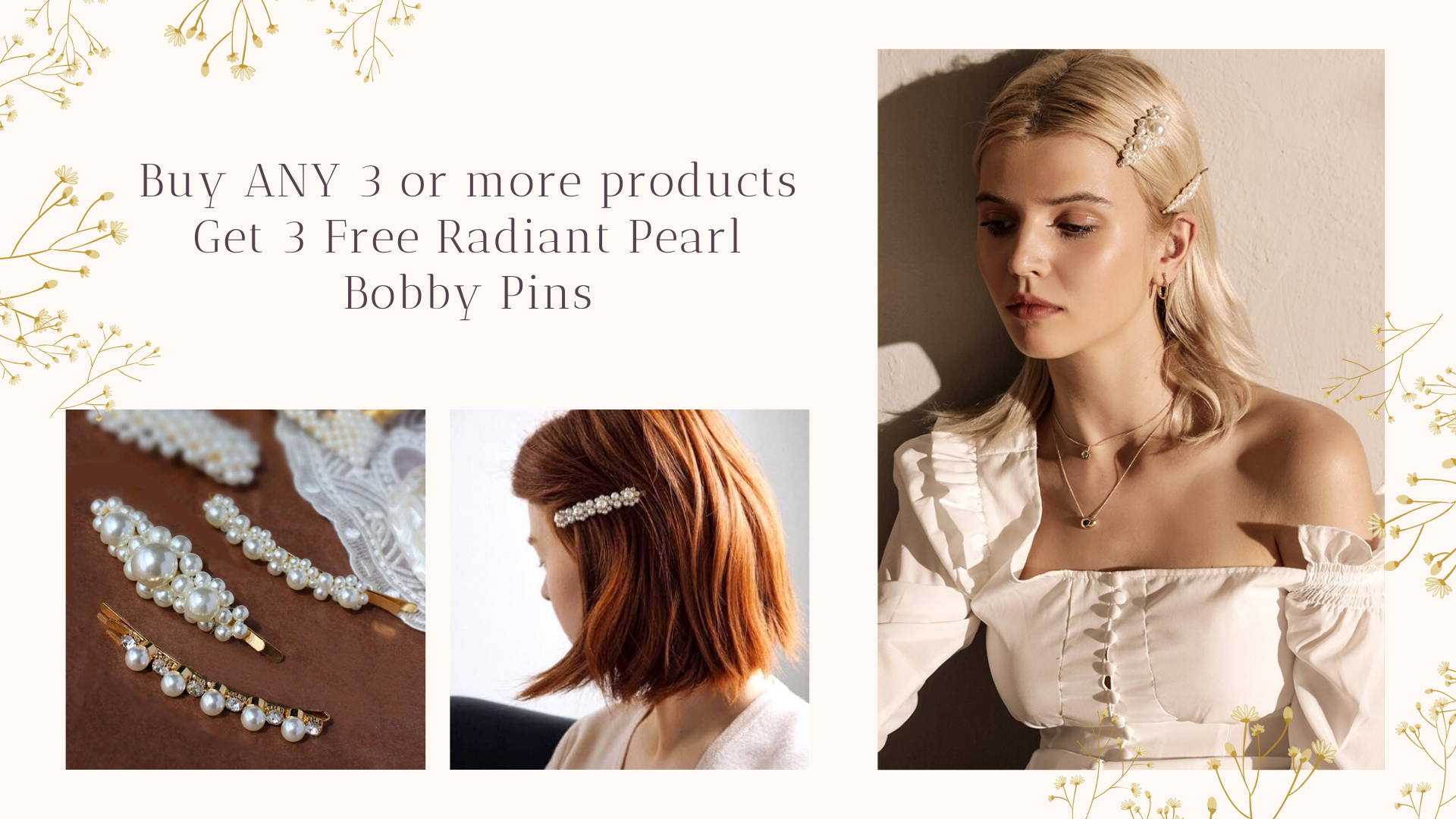 We said goodbye to traditional 10x markups. Making owning jewelry accessible and fun.
We handcraft unique, unparalleled designs to help our customers outshine the crowd.
We work with ethical jewelers who use high quality materials for lasting, enduring beauty.
We're on 24/7 to deliver highest quality products and services for our beloved customers.
Seen on Instagram @sol.de.miel.jewelry
Follow us on Instagram to see our latest updates of artisan jewelry, pearl earrings, special promos online and more!
---
Unique Design Voice behind SOL PEARL - Original Pearl Earrings Collection Online
Pearl Jewelry Online Shopping Made Easy
"Whatever the occasion, Sol-de-Miel's jewelry will always be able to highlight your beauty and wrap you in an aura of charm and effortless style." This has been the philosophy behind every creation of ours since Sol-de-Miel's inception. It is with this philosophy we curated the Sol Pearl Collection, featuring gorgeous freshwater pearl and affordable, imitation crystal pearl earrings that glow with radiance and confidence.
In this versatile collection, you will not only find classic white pearl drop earrings and unique pearl earrings in designs with a modern twist, such as Lulu and Ming, but also get a glimpse into the latest "pearl stacking" trend by exploring other jewelry forms we offer such as rings and necklaces that are aimed to help taking the guessing game out of your styling effort when doing pearl jewelry online shopping at Sol-de-Miel.

Reimagined Original Pearl Earrings Designed to Impress
Besides functionality and day-to-day versatility, another key design philosophy of this collection is "reimagination." The spirit we wanted to convey to people here is "Let's have an adventure", and think about what attitude you want to showcase to the world rather than what may look good when you wear the jewelry.
You will find yourself exploring some exciting, statement-worthy original pearl earrings using baroque pearls. And there are the long, show-stopper unique pearl earrings and dramatic white pearl drop earrings that you could wear on special occasions such as dates, events and weddings. Some good examples that are quite loved by our fans will be Bella and Charm.

Additionally, we also made a conscious effort to make sure that small studs and pearl earrings of medium-length are included in our selection because we want our customers to feel empowered in their everyday life. Whether you prefer an understated look, or something just a little bit more special for you to make a good impression in the business setting, our pearl earrings can always be trusted to boost the everyday look and make you feel more beautiful and delighted.
Get Involved with Our Pearl Earrings Design Process Online!
How do you like the current designs in this collection? Would you like to see your own design inspiration be implemented by our expert jeweler? You can get involved in our design process and contribute to our ongoing efforts of making artisan jewelry suitable for all customers. Let your inner designer shine!
Please email us at: customer@sol-de-miel.com or send a private message to us via social media: instagram.com/sol.de.miel.jewelry, or www.facebook.com/soldemieljewelry